High-Voltage Incoming Panel
■Cubicle Power Input Facility for Emergency Power Source
The Fire Defense Law mandates installation and maintenance of fire prevention facilities for certain fire-protected structures such as department stores, hotels, hospitals, multiple-tenant buildings and underground shopping arcades.
This dedicated facility for emergency power sources ensures the proper functioning of these fire-prevention facilities.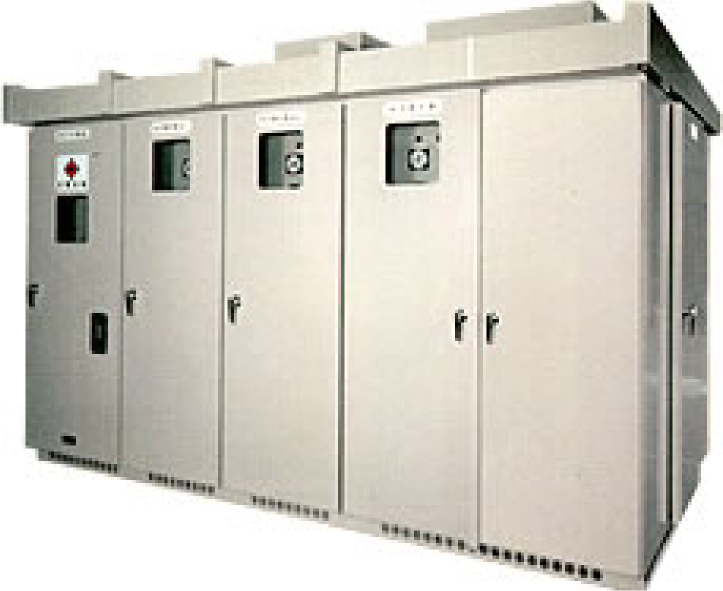 ■Cubicle Power Input Facility
This cubicle power input facility complies with JIS4620. We manufacture the facility with specifications suitable for indoor and outdoor use.
We also manufacture related products such as start-up panels for high-voltage equipment (freezers, high-voltage air blowers, etc.).