Automatic Register Controller -Colorcon-

SKT®︎-001
Vertical and horizontal register control, with a touch panel
SKT -001 has been newly developed for easier operation and suitable AC servo motor control by improving DT-950MⅡ now being highly reputed.
■Product features
Clear display by a TFT color touch monitor. (15-inch)
USB port for mouse operation.
Instructions for guidance are prepared in Japanese, English, and Chinese.(language can be switched on display.)
Automatic gate set-up function.
(applicable to forward and reverse marks.)
An optimum correction quantity can be set by "one-touch" operation by the conditions of printing materials.
Prevention of wrong correction by a fail-safe function.
Optical fiber type scanning head is mounted as the standard equipment.
Monitor uses ultrasonic touch monitor with high bright visibility and has superior durability and scratch resistance.
Individual operation of the A system and B system is possible when used as a split printing.
Can be used with up to 16 colors.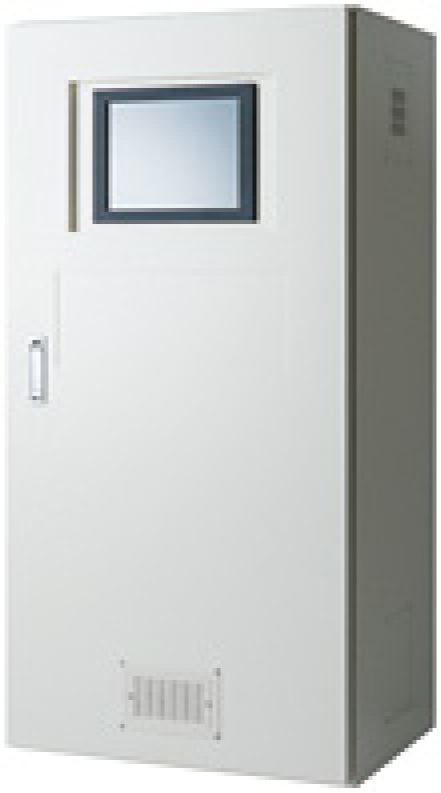 ■Specifications and capacities
Applicable printer
Web-fed gravure rotary press
Correction compensation function
Length : Compensator roll correction system
(applicable for AC servo motor)
Sidelay : Lateral move system by using cylinders (Use a single-phase synchronous register motor)
Detection accuracy
Length : ±0.01 mm
Sidelay : ±0.01 mm
Applicable printing speed
10~1,000[m/分](CY1000mm)
Correction speed
Length : Standard 1 mm/sec (on web)
Sidelay : Standard 0.4 to 0.6 mm/sec
(Cylinder move quantity)
Fine adjustment range/th>
±9.99 mm in each direction
Detection color
A practical color visible against white or black.
 
Alarm setting range
0.1 to 0.9mm variable
Power supply
AC100/200~240 V ±10% 1ø 50/60 Hz 1KVA
Environmental Condition
Temperature : 0 to 40 degrees (Touch Monitor 5 to 35 degrees)
Humidity : 25〜80 %RH (no condensation)
■Configuration
Main body
1unit
Scanning head (paper/transparent film type)
number of channels pieces (printing units -1)
Optical fiber type :
Ff head (Vertical and horizontal register mark
arrangement correspond to both.), Optical fiber cable , junction box
LED type : HW head or RB head , junction cord , junction box
Pulse generator
(number of channels) cords
Scanning head relay box
(number of channels) units
Pulse generator
Line shaft drive machine : 1 piece (2 pieces in case of a split type)
Sectional drive (compensator-less) machine :
■Standard configuration
Main body

Scanning head(Ff type)

Optical fiber cable

Scanning junction Box

Pulse generator(PGV type)
■Operation panel