Inspection System

GT-2000
The Inspection System GT-2000 detect printing patterns while hight speed printing.
This system detect the printing defects by pattern matching method which stores reference image and actual image of color printing.
■Features
High Precision Detect

RGB color data of printing are stored into hardware by 3 line color, high speed camera to be checked online inspection.
RGB image processing are acheived simultaneously at exclusive inspection circuit even for small defect.

Clear Image Display

Clear image of defect, full width image and magnified image can be displayed, and be renewed as well for visual inspection.

Easy Operation

Operation screen have both simplified and detail operation and settings.

New developed hardware

New developed 3 line color camera and its exclusive lenz can be stored clear image into the system.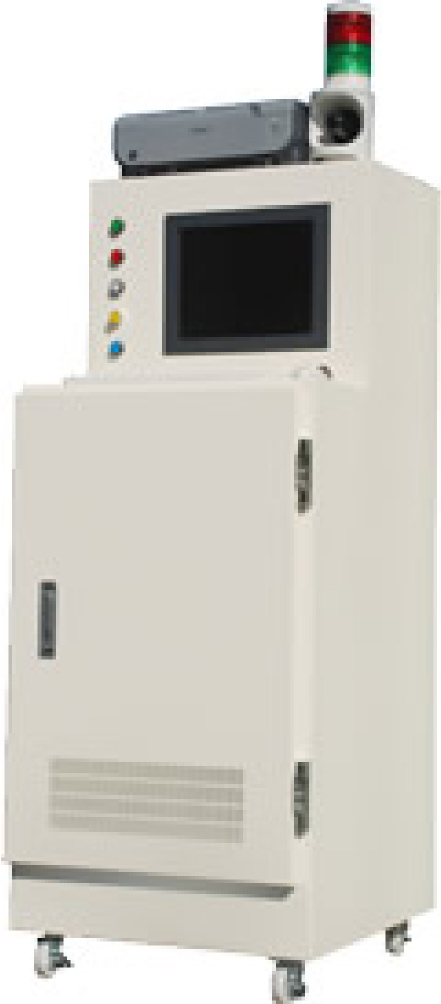 ■Specifications
Camera
Pixels: 4096 [Pixels]
Drive Clock: 40 [MHz]
Max.No.of Camera: 3 [sets]
Light source
Three wavelength Fluorescent Lamp
(High Frequency Light)
Inspection PCB
Color Data: Total 24 [bit]
Inspection Circuit: Three Circuit
(Pattern Matching Method)
Display/Store Device
OS: Windows®XP
Display: 15inch LCD touch screen
Printer: Color Ink Jet Printer
Counting Device
Encoder: 5000 [Pulse]
Others
Printing Speed: 300 [m/min]
Temperature/Humidity: +10 to 35°C/Less than 90% RH, without dew
Power Source: AC200 to 240 [V] ±10%
50/60 [Hz] 1KVA
■Configuration
Standard configuration
Inspection System Main Body
Camera Box
Power Source Box
Reflect Fluorescent Lamp
Back Light Fluorescent Lamp
Encoder
Labelling Unit (Optional)
■Screen